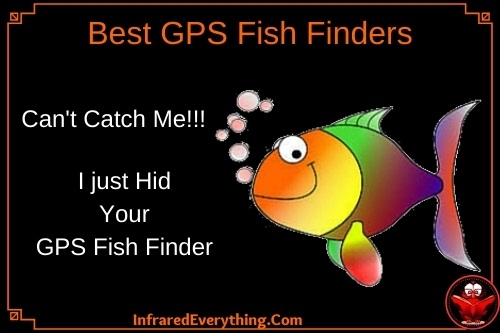 WHAT IS THE BEST FISH FINDER FOR 2021?
The following is what I consider the Top 2 Fish Finders for 2021. A Fish finder is one of those must-have gadgets especially if you're entering a Fishing Tournament.

Be honest now. When you're out with a bunch of friends, do you want to be the one that catches the most fish? Heck, some people buy them just to show off their new toy to their friends.
My pick for the BEST FISHFINDER WITH GPS for 2021 are:
1. Humminbird Helix 10

2. Lowrance Hook2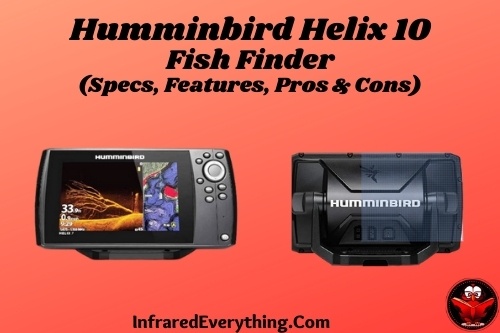 HUMMINBIRD HELIX 10 Mega DI + GPS Review



This hummingbird Fish Finder features a 10.1″ display, MEGA Down Imaging+, Dual Spectrum CHIRP Sonar and internal GPS with Humminbird Basemap.
Along with that, you still get Humminbird's standard features such as AutoChart Live, Wi-Fi, NMEA 2000, Bluetooth and Ethernet networking which is compatibility with the One-Boat Network.
Read over my detailed list of Specs, Features, Pros & Cons of the Humminbird 10 below to make sure it has all the bells & whistles you need in your Fish Finder.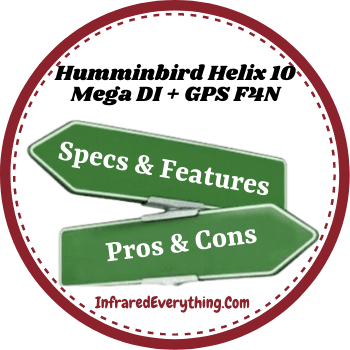 HUMMINBIRD HELIX 10 FEATURES
■ Keypad Control: Soft key controls to be able to operate the fish finder under any conditions
■ Preloaded views
■ User friendly menu
■ MEGA Down Imaging+: Unprecedented underwater clarity
■ Down Imaging coverage down to 200 feet below
■ MEGA Down Imaging Sonar gives you 20% more detail and 60% more depth capability
■ Dual Spectrum CHIRP sonar
■ Premium Chart Compatible
■ Internal GPS and Humminbird Basemap
■ AutoChart Live
■ One-Boat Network Compatible
■ Ethernet Networking
■ Bluetooth
■ NMEA 2000 networking built-in

HUMMINBIRD HELIX 10 SPECS
■ Screen: 10″ diagonal
■ Display Size Diagonal: 10.1
■ Display Pixel Matrix: 1024H x 600V
■ Sonar-Frequencies: 50/83/200/455/800 kHz & 1.2 MHz
■ Sonar-Coverage: 25°, 42°, 45°, 75° @ -10dB
■ Sonar-Standard: Dual Spectrum CHIRP, MEGA Down Imaging+
■ Depth-Sonar: 1,200 ft (standard transducer), 3,500 ft (optional 50 kHz)
■ CHIRP – Frequencies: Full Mode (150-220 kHz), Narrow Mode (180-240 kHz), Wide Mode (140-200 kHz)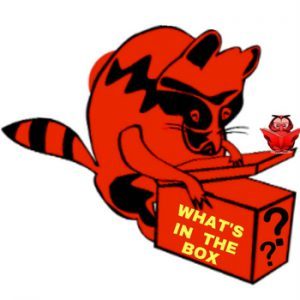 When you purchase the Humminbird HELIX 10 FISHFINDER, you'll find the following included:

■ 10.1 Inch Monitor
■ Power Cable
■ Unit Cover
■ Trans Mount Down Imaging Element
■ Gimble Bracket
■ Transducer Mounting Hardware
■ Cable Connecter With Mounting Hardware
■ 2 Mounting Knobs To mount Unit to Gimble Bracket
■ Cable Connecter That Allows You To Hook Up All The Connections At The Back Of The Unit At One Time
■ Electronic CD Roms With Operational Manual & Installation Instructions
■ Information Package
POSITIVE CONSUMER REVIEWS – Humminbird 10

I'll just list 3 of the things people keep mentioning they liked. To read more reviews, I'll leave a link at the end of the reviews so you can read more if you like. Because Humminbird fish finders aren't cheap, do check the reviews over to make sure you're purchasing the one that will work best for you.

■ Very Clear – easy to see what's on the bottom
■ Easy to use – don't have to read the entire manual
■ Easy to read in the sun

NEGATIVE CONSUMER REVIEWS – Humminbird 10

Here are 3 things that consumers didn't like. Read them over before you buy.
■ AutoChart Live isn't included
■ No weather support
■ Expensive

To read the actual reviews or to read more reviews on the Humminbird 10 click, Humminbird Reviews.
BEST PRICE ON A HUMMINBIRD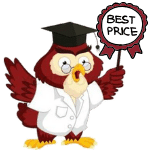 Before you purchase your fish finder, click on both links below. You never know when one of the companies is having their Fish Finders on sale. If the Humminbird 10 is out of your price range or you don't need all the bells & whistles, they have numerous models of fish finders at different price ranges.

At the time of this writing, Amazon had the cheapest price.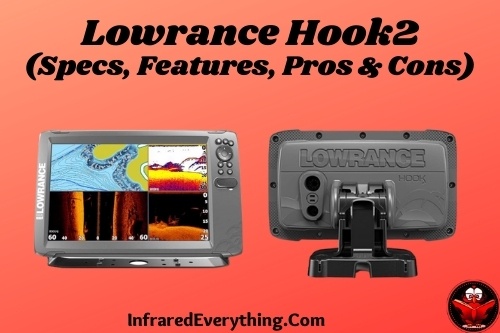 LOWRANCE HOOK2

The Lowrance Hook2 Fish Finder, will provide you with CHIRP sonar views, DownScan sonar, SideScan sonar along with preloaded detailed maps. What I liked about the Hook2 was that the sonar auto-tunes so I didn't have to fidget with the settings.
Read over the following features and specs to make sure you're getting all the features you require or would prefer when you're out fishing. If you want a fishfinder with more features or less than this one, just click one of the purchase buttons below and shop around.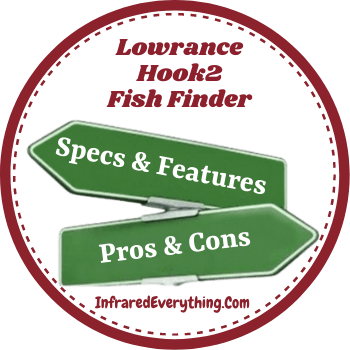 LOWRANCE HOOK 2 FEATURES
DISPLAY: It has 1280 x 800 high-resolution, 7″ diagonal LED-backlit color display.
TOUCHSCREEN: The Lowrance Fish Finders touch screen is easy to use: It has fast fingertip access to all features
CHIRP SONAR: It has Structure Scan HD and Down Scan Imaging. It provides the best possible view of everything below your boat. The TotalScan all-in-one transom mount transducer is included.
TRACK BACK – Allows you to scroll back through your sonar, SideScan or DownScan history to review structure or fish targets. You're also able to mark the location with a waypoint.
INTERNAL GPS ANTENNA: 0Hz GPS antenna
CHART UPGRADES: It has Americas chart upgrades. It includes Lake Insight HD by C-MAP, C-MAP MAX-N, Navionics, HotMaps, & Fishing Hotspots PRO.
BUILT-IN WIRELESS CONNECTIVITY: It gives you access to the GoFree Cloud that allows you to shop, purchase, download and immediately use Insight maps, and third-party maps from GoFree partners
SYSTEM CONTROL & BOAT INTEGRATION SYSTEM: It has Bluetooth control of Power-Pole shallow water anchors and SmartSteer control of Motorguide Xi5 Trolling Motors
MICRO SD CARD SLOT: For adding maps
LOWRANCE HOOK2 SPECS
AMPERAGE: 0.9A at 13V DC, Low power standby mode < 650mA
DISPLAY TYPE: Touchscreen color TFT LCD
FREQUENCIES SUPPORTED: Low/Mid/High CHIRP and traditional/50/83/200/455/800kHz
CHARTS: Navico Basemap
OPTIONAL CHARTS: C-MAP MAX-N/N+, Navionics Gold, Platinum+, Fugawi Aboard, NV Charts
RECIEVER TYPE: 10kHz Internal high-sensitivity WAAS/EGNOS/MSAS
SCREEN SIZE: 7″ diagonal
SCREEN RESOLUTION: 800 x 480
TRANSDUCER: Mid/High/TotalScan transom mount
TRANSMIT POWER: 500 Watts (RMS)
VOLTAGE: 12V (10-17V DC)
WARRANTY: Two years
WATERPROOF RATING: IPX6 and IPX7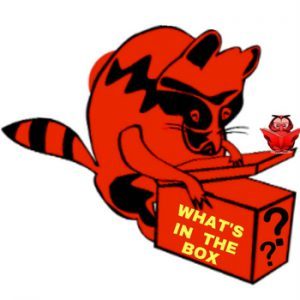 WHAT'S INCLUDED WHEN YOU BUY THE LAWRANCE HOOK2 FISHFINDER?

■ Bracket mounting screws (4x#10×3/4 PN HD SS screws)
■ Documentation pack
■ Fuse holder (ATC blade)
■ Fuse (3 amp)
■ Power cable
■ Quick release bracket locking bolt and knob
■ Quick release mounting bracket
■ Sun cover, ELITE Ti
■ TotalScan transom mount transducer
POSITIVE CONSUMER REVIEWS – Lowrance Hook 2

Once again, I'll list the top 3 things that people like & dislike about this Lowrance Fish Finder. If you still want to read over a few more reviews, I'll put a link at the end of the, Negative Consumer Reviews.
■ Easy to install (just have to watch the videos)
■ They were impressed with the clarity of the Lowrance Fish Finder under bright light conditions
■ Many people commented on the crisp graphics and colors
NEGATIVE CONSUMER REVIEWS – Lowrance Hook 2

Every product on the market gets some negative reviews. It's a good idea to read them over. There could be something you'd want included in the product you're planning to buy.
■ You can't update it wirelessly
■ You occasionally loose satellite reception for about 30 seconds and then it recovers on its own
■ The instruction manual on how to operate the fish finder should be a lot more detailed
If you would like to read the actual reviews that numerous consumers have written on Amazon for the Lowrance Elite 7 click, Amazon Reviews.
SALE ON LOWRANCE Hook2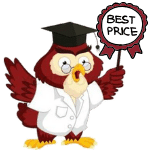 To find a Lowrance Fish Finder On Sale, check all three links below. One of the companies might be having a sale. If this is out of your price range or you don't need everything included, Lowrance has all sorts of models & prices. You'll find them, when you click below.
At the time of this writing, E-Bay was the cheapest.



Are you ready for for your next fishing Derby? Check out the USA Fishing Contests, Derbies & Tournaments Directory. Just click, Derby Directory
HUMMINBIRD HELIX 10 YouTube video



If you watch the video on the Humminbird Helix 10, you'll see how easy it is to use & how clear the picture is.

LOWRANCE Hook2 YouTube Video
Watch the video & see it this fish finder is something that will be of benefit to you.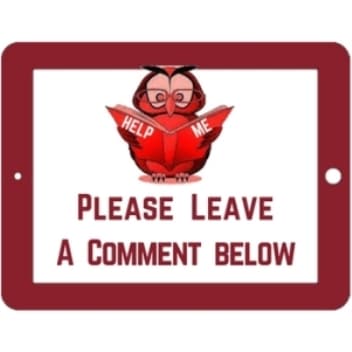 If you purchased or have the Humminbird 10 or Lowrance Hook2, that I just reviewed, please leave a comment below. Let us know which one you have & what you liked & didn't like about it. It'll help others to decide which fish finder would be best for them.
Thank you for stopping by Infrared Everything & reading my article on, What Is The Best Fish Finder. I hope this makes your decision a little easier.
If you'd like to read over some of my other reviews, go to Products At Infrared Everything.