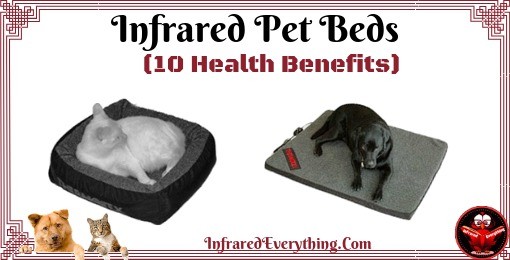 PET BEDS WITH INFRARED HEATING
My picks for the best pet beds for 2019 are:
1. Thermotex
2.  GoodLife
Did you know that a pet bed with far infrared technology has numerous health benefits for your dog or cat?  They're not just to keep your pet warm when it's cold outside.  These pet beds target your pets pain & inflammation without burning or dehydrating them.  I'll list all 10 benefits at the end of this review.


■  Thermotex Pet Bed (Specs, Features, Pros & Cons)
■  Where To Get The Best Price On Thermotex
■  Goodlife Pet Mat (Specs, Features, Pros & Cons)
■  Where To Get The Best Price On GoodLife
■  10 Health Benefits Of Far Infrared Heat For Pets
THERMOTEX PET BED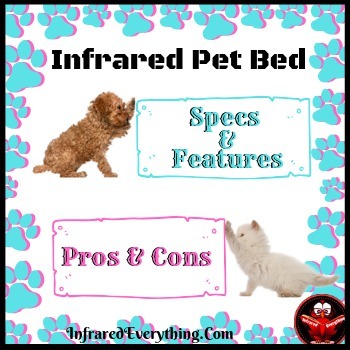 These pet beds come in different sizes for your cat or dog.

Why are these infrared beds so great?  After 20 minutes, the infrared heat penetrates to depths of 2.36 inches.
These beds help to increase blood flow into different areas of your dog or cat's body.  They also help to deliver nutrients, oxygen, and proteins which in turn keeps their tissues healthy.  On top of that, it eliminates toxin build up & reduces inflammation.
If your dog or cat is showing signs of stiffness or aging, these beds help.  When it comes to myself or my pets, I always look for natural ways of healing, rather than pharmaceuticals.

THERMOTEX PET BED SPECS

Size Of Bed:  Small is 11 x 13 x 4 with a treatment area of 143 sq in.
Large is 12 x 20 x 4 with a treatment area of 143 in. and the pet mat is 33 x 40 x 1.5 with a treatment area of 11 x 13
Weight Of Pets:  Small fits pets up to 12 lbs.
Large will fit up to 24 pounds and the pet mat is for pets larger than that.
Voltage:  All 3 sizes are 110 volts, 35-watt power
Warranty:  1 year on parts & labor.  There are no returns on these beds because of hygienic and health reasons.
Colour & Material:  The interior is a grey Sherpa Polyester Blend.  The exterior is black nylon.
THERMOTEX REVIEWS
PROS:
■ 3 cents per day if you keep it on for 24 hours on low
■ With a power converter, you can use it in your car while driving
■  Helps to keep your pet healthy
■  A years warranty
■  Machine Washable
■  Thermostatically controlled and will never overheat

Positive Consumer Reviews
I'm just going to list 3 of the main positive things people were saying about the Thermotex pet bed.  To read more, click on Amazon Reviews.
1.  Helped joint/arthritis problems in senior cats & dogs
2.  It's well made
3.  Can leave it on all day without worrying about it overheating


CONS:
■  You don't have a choice of colors
■  Only fits dogs up to 25 lbs (promo life does sell larger sizes)
■  Can't return the bed if you don't like it
Negative Consumer Reviews
Once again, I'll just list 3 of the most common negative reviews that I read.  To read others click on, Reviews By Amazon.

1.  Red Thermotex word on the outside
2.  Sizing is small.  A lady's 20 lb dog barley fit
3.  Bottom is hard

PRICE OF THERMOTEX PET BEDS

Check both companies below.  Sometimes there's a big price difference.  At the time I wrote this review, the prices were:  $169 for small, $194 for Large & $224 for the pet pad.
AMAZON: They only have one size (large) & they don't accept returns
PROMO LIFE:  Has small & large plus a pet mat.  They don't take returns either.
GOODLIFE INFRARED PET MATS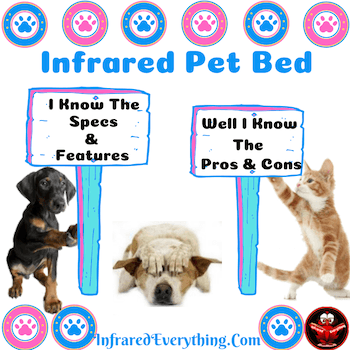 What I like about this one is, you can place it inside, outside, below, or on top of your pet's bed.  It can also be by itself.

It has a carbon fiber film that's flexible and extends the entire surface of the mat.  What I like is, it emits little to no EMF.
Goodlife's pet mat doesn't just heat the spot or joint that hurts as other heated pet beds do.  It helps to heal their health issues.
GOODLIFE PET MAT SPECS

Size Of Bed:  23.5″ long, 16.5″ wide, 0.123″ thick. Cord 4 ft.
Voltage:   120/140v  Consumption: 40w  Current:  3 amps
Warranty:  1 year,    90 day money back guarantee

Color & Material – grey/black

GOODLIFE REVIEWS
PROS:
■  Helps to heal your pet's aches & pains
■  90 days to try it out (this company takes returns)
■  Emits little to no EMF
■  Can leave it on for 24 hours a day
■  Removable Fleece Cover
■  Chew proof cord
Positive Consumer Reviews
1.  Pets spend a lot of time in it
2.  Heat distributes evenly
3.  Cover holds up to washing it several times
4.  Noticeable improvement in the health of their pet 
5.  Liked the fact that you can put it outside


CONS:
■  No color choice
■  Hard bottom – needs a blanket to make it softer
■  Shouldn't plug it into an extension cord
Negative Consumer Reviews:
1.  Doesn't work as well if you plug it into an extension
2.  Expensive for a mat
3.  Would prefer a different color
To read more reviews go to amazon pet bed reviews
PRICE OF GOODLIFE PET MAT

Once again, check both places to get the best price.  Both companies will take the pet bed back, if for some reason your pet doesn't like it.

At the time I wrote this review, the price was $81.95.  Also, it was quite a bit cheaper on Amazon.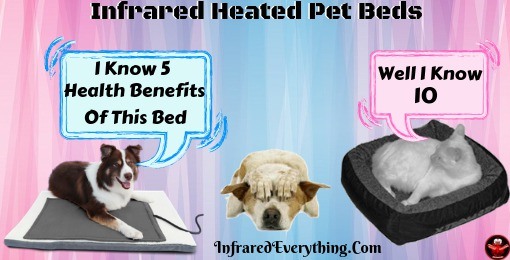 10 BENEFITS OF AN INFRARED HEATED DOG AND CAT BED
I don't like to give my dog or cat pharmaceuticals unless I have to.  I'd much rather use something natural to keep them healthy.  Below I've listed 10 health benefits of infrared heating for your pet.

■  Sore muscle relief
■  Relieves joint pain
■  Helps relieve osteoarthritis in your pets
■  Helps to heal wounds & injuries
■  Reduces Inflammation
■  Helps to speed up the healing of rashes and infections
■  Removes harmful and painful pro-inflammatory toxins
■  Increases the cells metabolic activity to help them repair and recover
■  Provides deep heat for pets that can't maintain body temperature
■  Relief from stiffness

Did you know that a cat or dog can also use an infrared sauna?  If you have one, take them in with you.
IMPORTANT:  Make sure you're in the sauna with them at all times.
I take both my dog & cat in my sauna with me.  All they do is lay down on the bench & sleep until I take them out. Sometimes I literally have to push them out the door.
If you don't have a sauna & are thinking of purchasing one, read over my review, Best Infrared Sauna.
To read over other reviews I've written, go to Products At Infrared Everything.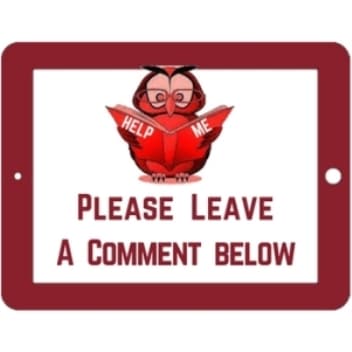 Thanks for dropping by Infrared Everything & spending time reading my review on Pet Beds.