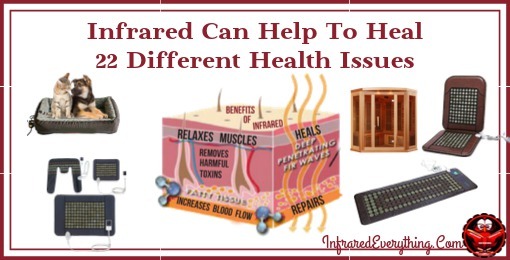 BEST FAR INFRARED HEATING PADS IN 2021 ARE:
After extensive research, I found the following two, far infrared heating pads, to be the highest rated that are on the market for 2021.
1. UTK Infrared Heating Pad
2. Thermotex Infrared Heating Pad

Although a Fir Heating Pad is excellent for all types of back pain, it's also useful for other health issues. You can even get pet beds that use Infrared Heat to help keep your pets healthy. I've included other benefits of infrared heating pads in my review just below.

1. 22 Health Issues An Infrared Heating Pad Helps
2. UTK Far Infrared Heating Pad Reviews

3. Thermotex Infrared Heating Pad Reviews
4. My Personal Review On The Heating Pad I Have

5. A Government Study To Prove Infrared Heat Helps Relieve Pain
6. Who Shouldn't Use An Infrared Heating Pad
CAUTION – If you've just pulled a muscle or had a bad injury, you should wait 48-72 hours before applying heat. It's best to use cold first.
UTK INFRARED HEATING PAD
The UTK Infrared Heating Pad was my #1 pick for the best infrared heating pad.
This heating pad was made using jade stones.  Why I picked UTK for myself will be in my personal review, at the end of this article.

The UTK Far Infrared Jade Heating Pad is FDA registered as a Medical Device Class II. Its technology has also passed the Audit for a GMP quality system.
UTK INFRARED HEATING PAD DETAILS
This review is on the Medium-sized heating pad (I'm choosing medium because that's the one I have & I love it). You can also buy UTK heating pads specifically for your neck or just for your lower back.

■ 126 certified Natural Jade Stones for maximum heat transfer and penetration
■ The size of the pad is 21″ x 31″.
■ The power cord is 9 feet long
■ Wattage: 150
■ Volt120v
■ The power cord is 9 feet long
■ Produces 5μm-15μm far-infrared wavelengths
■ Heats up to 159°F
■ 3.5″ border on each side & 4.5″ border on top & bottom
■ Can adjust time up to 240 min. by 15 min. increments
■ Memory remembers your favorite heat & time settings
■ 4 hour auto shut off
■ Power: AC110~120, 60Hz, 100 Watts


The UTK heating pad also comes with a Premium travel bag. The bag is made from Soft PU leather (both sides) & non-toxic Polypropylene cotton.
UTK POSITIVE CONSUMER REVIEWS
■ Found it quite flexible
■ Were impressed with the quality
■ Found it useful for neck & shoulder pain
■ Was great for relaxing tense muscles
■ Found it very relaxing
■ Liked it for chronic back pain & for their leg muscles
■ A lot of consumers liked using it in their cars on long trips
UTK NEGATIVE CONSUMER REVIEWS
■ Found it expensive
■ Found it hard to wrap it around their ankles
■ It takes about 15 minutes to heat up to the temperature level they wanted
■ Some people found the stones hard to lay on
BEST DEALS ON A UTK INFRARED HEATING PAD

Click on both companies below. Quite often there's a big difference in prices. Why pay more for the same product. You never know when one is having a sale.

There's a 1-yr warranty on the UTK brand.
If you're interested in seeing what customers on Amazon are saying about the UTK Far Infrared Heating Pad click, Amazon Customer Reviews.
THERMOTEX INFRARED HEATING PAD REVIEWS

This review is on the PLATINUM infrared Heating Pad. Why I stress Platinum is the company also has a TTS Gold Pad. Although it's half the price, it only has one element. If you plan on using it for just your back, it's okay. By all means, go with the cheaper one.

The Thermotex PLATINUM therapy system has three elements, which makes it a lot easier to bend around different areas of your body.
THERMOTEX DETAILS
■ 3 individual 3″ x 8″ elements joined together as one unit
■ Adjustable straps
■ Weight: 2 pounds
■ Size: 17″ x 15″
■ Far Infrared Technology sends heat deep into the muscles
■ It's a registered medical device with both Health Canada, and the US Food and Drug Administration.
THERMOTEX POSITIVE CONSUMER REVIEWS
■ Some customers were saying it accelerated the time it took to heal their tendons & ligaments
■ Many people were impressed with how well it works for joint pain, rotator cuff impingement, and frozen shoulder
■ Tennis players & golfers liked it for sprains & strains
■ People found it very helpful for their fibromyalgia & arthritis
■ Many people, who have used a regular heating pad & an infrared pad stated, the infrared pad works a lot better for such things as, chronic back pain, chronic spondylolisthesis, and spinal compression fractures
THERMOTEX NEGATIVE CONSUMER REVIEWS
■ Too expensive
■ Some people found that the two panels were stiff & hard to bend around places like your neck
■ Helped to relieve the pain but didn't cure their health condition
■ It should have been softer
■ The cover could have been made from better material
BEST DEAL ON A THERMOTEX PLATINUM INFRARED HEATING PAD

You can buy an Infrared Heating Pad from the following websites. Do check all three to get the best deal.
One of them could be having a sale on today.
To read about what others are saying about the Thermotex Far Infrared Heating Pad, go to Amazon Reviews Thermotex.
22 Infrared Health Benefits Of An Infrared Heating Pad
(This is only a partial list)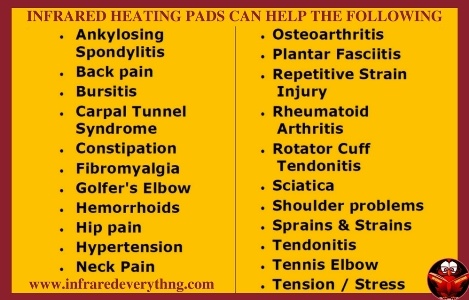 BENEFITS OF INFRARED HEAT ON YOUTUBE
*
WHO SHOULDN'T USE AN INFRARED HEATING PAD?

There's an excellent reason why warnings are placed on products. My advice is: Please go over the list below. If you're still thinking about using an infrared pad & you have any of the following health concerns, please have the good sense to check it out with your doctor first.
■ If you're pregnant, have diabetes, hemophilia or a malignancy
■ If you have implants
■ You're insensitive to heat (paraplegic or quadriplegic)
■ You have poor blood circulation and can't feel heat or cold sensations.
■ Not for children under the age of 6 or without supervision under the age of 14
■ Don't use over open wounds
■ Don't use over acute injuries
■ Don't apply directly over face or genitals
A GOVERNMENT STUDY TO PROVE INFRARED HEAT HELPS RELIEVE PAIN
It doesn't matter what medical product I'm buying; I always look for a controlled study that has been done on it. When I looked up, do infrared heating pads work, I found the following research.
The link below is from the, US National Library of Medicine. It's the controlled trial they did to see if Infrared Heat reduces pain & by how much. When you click on the link below, scroll down to, "Conclusion."
www.ncbi.nlm.nih.gov/pmc/articles/PMC2539004/
When it comes to medical devices, always check to see if it's been approved by the FDA. If it is, that's a pretty good sign the product works.
MY PERSONAL REVIEW ON FIR HEATING PADS
Besides from aches & pains, I use an infrared heating pad for pneumonia. I've suffered from pneumonia almost every year since I was about 6 years old.
Now, when I get a chest cold, I start using my infrared pad. In the past, my colds usually turned into pneumonia. So far, I've been able to overcome pneumonia without having to go to the doctor to get antibiotics.
What I do is, I lay down with it on my chest for about 15 minutes, 3 times a day, until the chest cold clears.
When else do I use one? The UTK brand has an infrared heating pad that is made to fit just your neck. I'm at my computer most days working on my blog. Some days my neck gets really stiff or sore. It's impossible to wrap the medium size heating pad around my neck. This one fits the neck area perfectly. When I tore some ligaments in my knee I used this one for my knee too.
Not only does UTK have one for just your neck, but they also have an infrared heating pad for your lower back. This one fits around your waist which is a lot easier than trying to wrap the medium sized pad around. I've also used this one to wrap around my knee when it's sore.
UTK Heating Pads for Different Parts Of Your Body On Amazon.
Thermotex: I love thermotex shoulder & neck heating pad. Another good one is the one that's just for your knees. Fir heat therapy is excellent for aching knees. This is the next one I'm going to buy.

To check out different types of infrared heating pads for other parts of your body & not just your back, click the link below. Thermotex sells several different types.
Thermotex Infrared Heating Pads For Different Body Parts On Amazon
Don't get me wrong; I'm not saying you'll have to use a far infrared heating pad every day to feel good. Sometimes I don't use mine for 6 months. When something is hurting, I do use it every day until I feel better.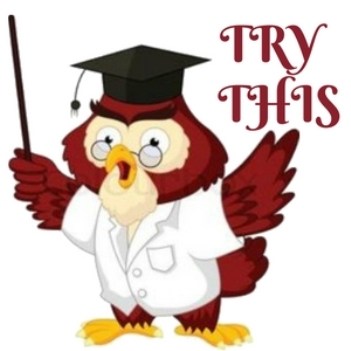 If your pain is on your lower back only, you'll save money by buying the smaller infrared pad. If you have problems with your entire back or other parts of your body, get either the medium or the full length one. The thing is, you don't want to spend extra time moving the pad from one area of your body to the other. Get an infrared pad that more or less fits the area of your body that's painful.
If you have pain in more than one area of your body, an Infrared Sauna might be your best bet. You can read my detailed review on the Best Infrared Saunas on the market for 2019.
If you'd like to read other reviews I've completed on Infrared Products, click on Products At Infrared Everything.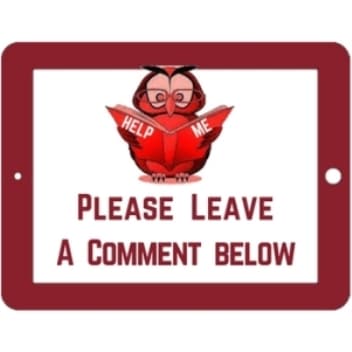 If you've used an infrared heating pad, let us know how you liked it. If you've used an infrared Heating pad for a different reason than what I listed above, tell us your story. Thanks for dropping in & reading my article on, Far Infrared Heating Pad Reviews.