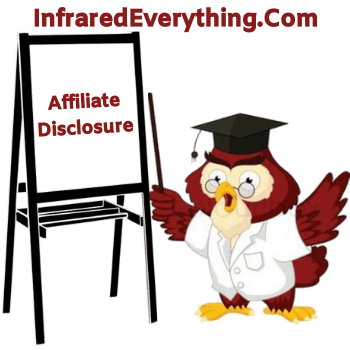 To be compliant with the FTC (Federal Trade Commission), I want to let you know that many (but not all) of the links on InfraredEverything.Com are affiliate links.
An affiliate link means that a unique tracking code is used and that I may make a small commission, at no additional cost to you, on the sale of an item you purchase through one of these links.
Affiliate links are one of the ways I pay for maintaining InfraredEverything.Com and supporting my family. If you are going to purchase a product through one of my links, I would be very grateful.

Thank you in advance for your support & for helping me make this site possible.
Infrared Everything is a participant in the Amazon Services LLC Associates Program, an affiliate advertising program designed to provide a means for sites to earn advertising fees by advertising and linking to infraredeverything.com.
OTHER AFFILIATE DISCLOSURE

In some cases, I may also use a link and provide a discount code for an item. If this is the case, I may still earn an affiliate commission, and the price may be less for you.
WHEN I USE AFFILIATE LINKS
When I post an affiliate link to a product, it is something that I have personally used or a close friend, or relative has. I never accept free products for review.
Many bloggers accept free products to review or write sponsored posts. I don't have a problem with this as long as they disclose it. It is my personal policy to purchase products and use them myself before promoting or linking to them. When I promote something that I don't try, then you can conclude that a friend or family member has tried the product.

I make it my priority to provide detailed information on the best products to purchase to help make your decision a little easier.

I urge you to not spend any money on any of these products or services unless you need or can afford them.
Affiliate Relationships
Please note that the products I review & link to come from third-party companies, and I do not control these companies or have a financial interest other than an affiliate relationship.
For this reason, I can't ensure that any item purchased through a link on InfraredEverything.Com is shipped on time, packaged properly, or that you will like it. Any problems or concerns with a specific product purchased through a link on this website should be directed to the company the item was purchased from.
You can also take a look at our Privacy Policy & Terms Of Use for additional information on how the website https://infraredeverything.com operates.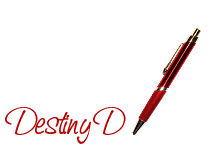 Destiny Dee
Founder & CEO
Infrared Everything
https://infraredeverything.com/