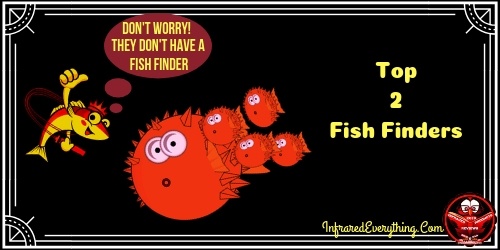 TOP TWO RATED FISHFINDERS
There's a lot of good fishfinders on the market today.  After extensive research, I found that the BEST GPS FISHFINDER for 2018 are:
1.  Raymarine Dragonfly 7 Fishfinder

2.  Humminbird 1199ci hd si Combo

To read my 2019 review of the Top Two Fishfinders click, Best Fish Finders For 2019
Is it you that doesn't have a lot of spare time to spend on the water?  Do you hate coming home empty handed?  Would you love to win a fishing tournament?  How about just coming home with more fish than your friend?  If any of the above is you, A Fishfinder is one of those Must Have Gadgets to get.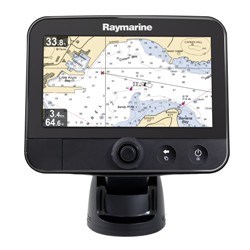 What I really like about the Raymarine Dragonfly is the 7″ screen.  I love the fact that everything you see on the screen is like looking at a photograph.  That includes everything — fish, objects, structures, etc.  No more getting frustrated trying to figure out what something is.
No more getting frustrated trying to figure out what something is.
This is one of the best fishfinder GPS Combo on the market.

RAYMARINE DRAGONFLY 7 – Specifications
50 channel build in sonar GPS

Provides craft speed, water temperature & bottom depth measurement

The images are clear because of the duel channel

Chirp Technology

Internal GPS antenna type

Can use it in shade or bright light

Has a track back feature to retrace your steps in the water (saves money & time)

Mount transducer.

The nominal voltage is 12V

The operating Voltage Range is 10.2 – 16.6V

Waterproofing standard: IPX6 and IPX7

It's accurate to a depth of up to 600 ft.

Resolution: 800×480 WVGA

24 bit color depth

Frequency 200 kHz Sonar and 350 kHz Down Vision

500W RMS  4000W peek-to-peek
DRAGONFLY 7 – 7 Measurements
Measurements:  12 x 10 x 6

Weight:  7 pounds

Transducer dimensions:  8 x 1.5 x .75
WHAT'S INCLUDED WITH – Raymarine Dragonfly 7

Raymarine Fishfinder

A dual element mount transducer (Gimbal or In-Dash)


Power cord

Gold charts for marine and lakes

Cable – 6 meters in length

User guide
POSITIVE CONSUMER REVIEWS – Raymarine Dragonfly 7


I'll list just 3 of the top things people like & dislike about the Raymarine fishfinders.  For more reviews, click the link at the end of the negative reviews.  Because fishfinders aren't cheap, do check the reviews over to make sure you're purchasing the one that will work best for you.

The clarity of the screen & how easy it is to use

Can easily distinguish fish from other things like weeds

The mount rotates 360 degrees
NEGATIVE CONSUMER REVIEWS – Dragonfly 7

The following are the negative consumer remarks people were making about the dragonfly fishfinder.  It's something to take into consideration before you make a purchase.
Doesn't sync with smartphones

It's not really portable

Takes two minutes to start up
BEST PRICE ON A DRAGONFLY 7
To Get The Best Price On Raymarine Dragonfly 7, click the links below.  You never know when one of the companies is having a sale.  If the Dragonfly 7 is out of your price range or you don't need all the bells & whistles, Raymarine has numerous models of fishfinders at all different price ranges.



HUMMINBIRD 1199ci HD si COMBO REVIEWS

Humminbird Fish Finders are the ones to get especially if you're a tournament pro or a big fish hunter
What I love most about this Humminbird Fishfinder is the 10.4″ screen that's backlit.  For me, something that'S backlit is a lot easier to read & doesn't seem to glare like other models do.
HUMMINBIRD 1199 –  Specifications
10.4 inch HD LCD Screen

Internal precision GPS & WASS GPS receiver

High Speed Processor

Receives SI & 360 Imaging via Ethernet

Provides craft speed & water temperature

Color screen

SD card

I-pilot link compatibility

Has dual beam plus

Has a Built-in Contour XD basemap

Navonics Gold/hotmaps are preloaded

Accurate up to a depth of 150′ (SI) and 1,500′ (2D)

Switch Fire Sonar Depth up to 1500 feet

Sonar coverage is: 20/60/180

Frequency is 83/200/455/800

4,000 watts peak to peak

400 watts RMS

Side Imaging range is 240 ft. on either side

Screen Resolution is 600V x 800H

4,000 watts peak to peak/ 400 watts RMS
Measurements
10.4″ color screen

13.75″ wide x 9.3″ High x 2.9″ Deep

Weight:  11.4 pounds
HUMMINGBIRD 1199 – What's In The Box
Humminbird 1199ci HD SI Combo Display Unit

20 ft long transducer cable

Unit Cover

In-Dash mounting kit (gimbal or in-dash)

1 year warranty

Must purchase a 1 12v battery
WHAT'S NOT SUPPORTED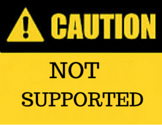 The following are the items not supported with the Hummingbird GPS Fishfinder.
C-Map 4B

Weather Sense

AS Interlink
POSITIVE CONSUMER REVIEWS – Hummingbird 1199

Once again, I'll list the top 3 things that people like & dislike about the Huminbird.  If you still want to read over a few more reviews, I'll put a link at the end of, Negative Consumer Reviews.
Remarkable images from SI to DI

Loved the huge screen

Easy to use
NEGATIVE CONSUMER REVIEWS – Humminbird 1199ci HD

Every product on the market gets some negative reviews.  It's a good idea to read them over.  There could be something you'd want included in the product you're planning to buy.
Doesn't have an 8-pin ethernet port

The screen seems to be polarized so when you're looking at it through polarized glasses, it's sometimes hard to see

Managing images & data points is a bit awkward

Batteries only last for 2 hours
For more reviews on the Hummingbird 1199ci HD SI Combo click,
LOWEST PRICE ON HUMMINBIRD 1199
To get the lowest price on Hummingbird Fish Finders, check both links below.  One of the companies might have them on sale.  If this is out of your price range or you don't need everything included,  Hummingbird has all sorts of models & prices.  You'll find them when you click below. 
At the time of this writing, E-Bay was the cheapest.


Check our the USA Fishing Contests, Derbies & Tournaments Directory. Just click, Derby Directory.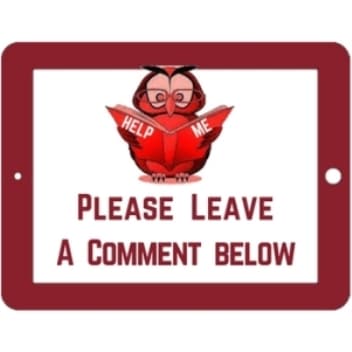 If you purchase the Humminbird 1199ci HD or the Raymarine Dragonfly 7, please come back & leave a comment below.
Tell us what your likes & dislikes were.  It'll help others to decide which fish finder would be best for them.

HUMMINGBIRD FISHFINDER VIDEO



If you watch the video, you'll see how easy it is to use & how clear the picture is.

DRAGONFLY 7 FISHFINDER VIDEO
Watch the video & see it this fish finder is something that will be of benefit to you.
I hope my Fish Finder Reviews were helpful in deciding what Fishfinder would work best for you.